Offer for Companies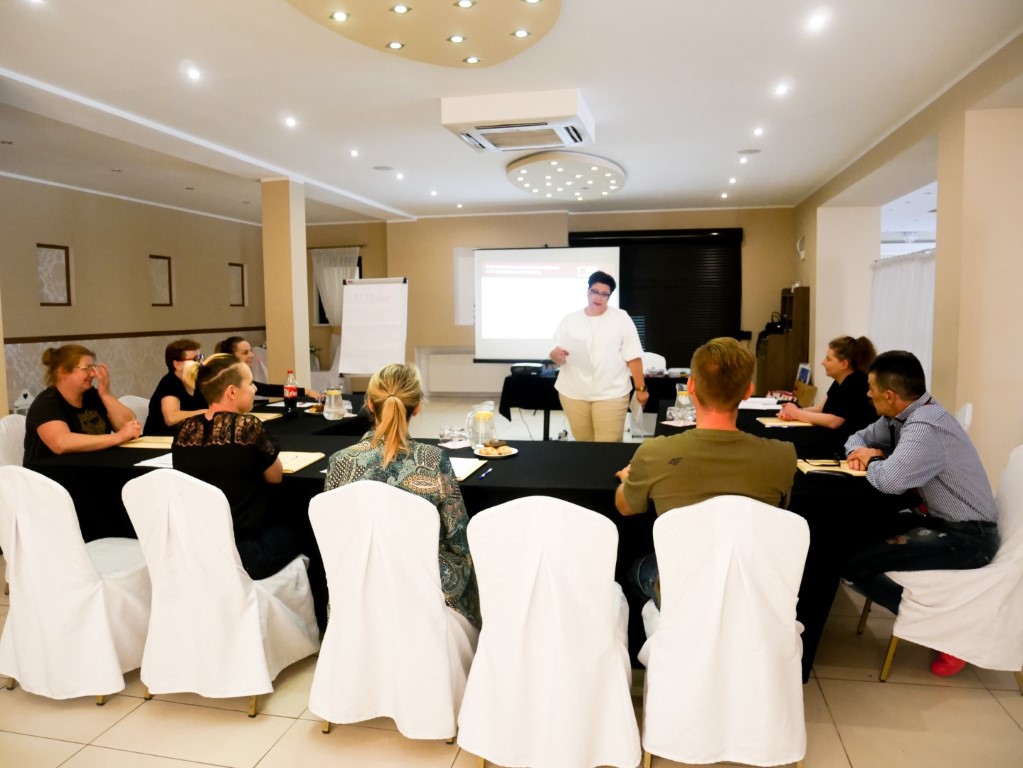 Further training of employees is an indispensable prerequisite for the development of each person, but also of the company. Regardless of the method of training, the process always aims at the optimal use of resources. Functioning in business requires constant training. They improve employees' competences, make them more professional and, most of all, effective in action. The employee identifies himself better with the company, which makes it easier for him to understand the purpose and mission of the company. The organization of training for many organizers involves providing a spacious room for participants with access to professional services. Especially for you we have prepared 3 rooms with modern multimedia equipment (multimedia projector, flipchart), air conditioning and high speed internet.
Price list for conference services:
Conference room (price per 1 hour) - 100,00pln
Conference room (price for whole day) - 500,00pln
Coffee service (coffee and tea buffet, juices, shortcakes) - from 10 PLN/person.
Lunch - from 15 pln/person.
Lunch / dinner - from 25 pln/person.
We have accommodation for 70 people, and for organized groups are offered favourable discounts. Our Restaurant will provide you with unique taste and high quality of served dishes during lunch, dinner or festive suppers. We also have a grill hut, where we organize feasting parties.